Melanie Smith Taylor Riding Clinic in the Foothills: April 15 – 17, 2019
All Level Riders & All Disciplines Welcome
Melanie Smith Taylor, author and one of two riders to win the Triple Crown of Show Jumping - and the only winner to accomplish this on the same horse - will be leading a 3-day riding clinic for the first time, held by Tryon Riding and Hunt Club, and the Foothills Equestrian Nature Center, April 15 – 17, 2019.
Among her accomplishments, in 1982, Melanie claimed the World Cup Final, was named US Olympic Committee Sportswoman of the Year, and inducted into the Tennessee Sports Hall of Fame. Her colorful show jumping career came to a bright conclusion in the 1984 Olympics, when she earned the team gold.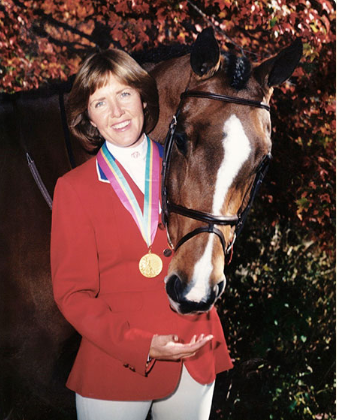 The life experiences that would ensue over the following 20+ years afforded Melanie a renewed perspective: "The point of becoming a better horseman is ultimately to help the horse." Whether you ride for pleasure or competition, you can gain from Melanie's experiences in her book, Riding With Life: Lessons from the Horse.
Today, Melanie spends time in the horse community as a clinician, judge, and occasional broadcaster/commentator for worldwide events. Treat yourself to her equestrian wisdom by attending her premier 3-day riding clinic next month.
More info at www.TheCarolinasEquestrian.com --> Around the Carolinas --> Calendar --> Melanie Smith Taylor to Teach Clinic in the Foothills.
Or call Tracie Hanson, 828.859.9021.