Our Focus is Lifestyles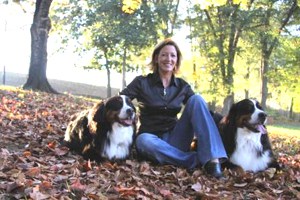 Julie Breedlove and the Breedlove Farms Estates and Land™ team feel as though we are among the lucky few. Our farms and land sales business permits us to help others match their lifestyle with their dreams. There isn't a day that goes by that we don't appreciate the challenges, rewards and enjoyment our business and clients bring. While our initial business focus was horse farms, we are experiencing a stirring evolution in our market; one that not only includes selling equestrian facilities, but also selling lifestyles. This new expanded focus takes on many faces; all of which require acreage and a dream. If you are one of those dreamers you have come to the right website.
Be sure to check out the videos and brochures with each of our listings. Brochures have floor plans, aerials and detailed information. Many of our videos use drones and take you through the property and house.
Buyers are diverse and have a variety of lifestyle goals in mind when looking for their right property with acreage. That objective may simply be a search for privacy or an opportunity to live a more natural or organic lifestyle through hobby farming, gardening or raising livestock. Our equestrian customers continue to be drawn to the Carolina Piedmont based on weather, ease of travel, and the many advantages of the area, including the new Tryon International Equestrian Center. Frequently we help customers that are seeking a family compound, private retreat or weekend getaway; a place for family and friends; a place to have pets; a home to raise children in a more wholesome environment. Event venues also continue to grow in popularity; the business of providing that special place and experience for that special occasion. Regardless of the reason, we welcome the opportunity to help you bring your dreams to reality.
Our Geographic Coverage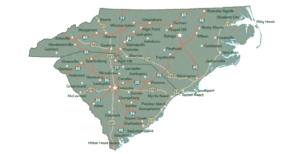 Since we cover the Piedmont section of the Carolinas, including the greater Charlotte region, foothills, Winston-Salem/Greensboro region and Columbia, SC region (approximately 27 counties in North Carolina and 15 counties in South Carolina), your search can be streamlined. Geographic Coverage
No need to call several different real estate firms trying to coordinate your search, we can arrange a tour of properties. Because of our extended coverage, we are familiar with many of the properties with land currently on the market, and some not yet on the market. Our expertise is assisting you to determine the correct fit based on your needs and dreams, saving you time and effort.
Why the Carolinas
Our clients choose to move to this wonderful area for a variety of reasons. On a regular basis we hear, "we are moving to the Carolinas, just don't know where yet". Our responsibility is to locate the ideal property. Often, we find the property first and then focus on the suitability of the area. Other times, clients are relocating for work and want to stay within a reasonable commute distance, and our focus is more area related. Regardless, the Charlotte Region and the Carolina Piedmont offers a distinct lifestyle and many natural and man made advantages. Read more…